Designing the Next Driving Experience
---
DAN ROBAR
Group Manager for Creative Sculpting
General Motors
BFA Art Education '84
MFA Ceramic '88
College of Arts & Letters and Department of Art, Art History, and Design alumnus Dan Robar has worked with clay nearly his entire life, a skill that has taken him all around the world and led him to help create many of the vehicles on the road today.
A Group Manager for Creative Sculpting for General Motors Company, Robar is responsible for the Cadillac exterior sculpting at the GM Design Center where he manages a group of 25 creative sculptors, both clay and digital, who bring together the two-dimensional sketches of the designers and the engineering input to create every exterior surface of a vehicle, all created in combination of hands-on clay sculpting and digital sculpting.
"The assumption is we've moved away from clay and all this is done on computers, but really clay is still predominant," Robar said. "It's just such a flexible medium to use. It's quick; you can make many changes in a day and see how they turn out.
"Some day maybe it will move to pure digital, but having that three-dimensional property for a group of diverse designers, sculptors, engineers, marketing groups to walk around, take outside, put on a patio, it's invaluable in terms of making decisions on what could be a billion-dollar project."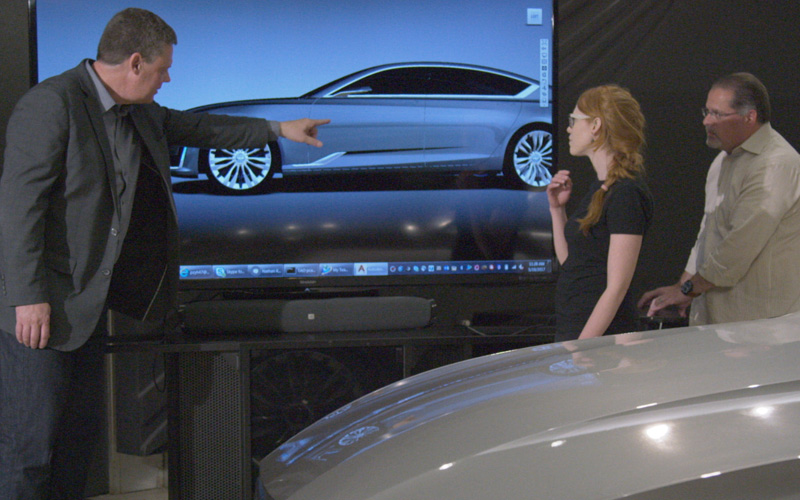 Where Robar works, full-size clay models are the "stars of the show" in the middle of the room with much of the work and many of the meetings taking place right around the models.
"We generally will work on a project in the clay for about two years," he said. "I don't think people understand how many iterations that goes through it. It's usually hundreds."
Once Robar's team completes its work on a vehicle, math data is released to engineering to build prototypes.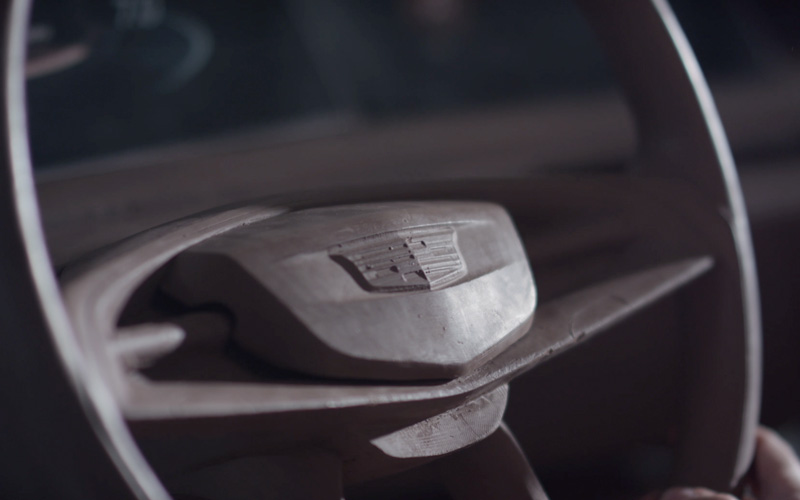 Robar has worked on Corvettes, Cadillacs, and several GM trucks.
"It's exciting to see one on the road and exciting when they win awards," he said. "However, I am most excited about the ones that are really successful selling. They are meeting their targets and the customers are really happy with the product. I think that's the ultimate reward."
Robar has a BFA and teaching certificate in Art Education as well as an MFA in Ceramics, all from Michigan State University.
"I probably think of myself as a potter above all else. Working on the wheel, working with surface, that transfers really well into the automotive world."
"Even though I had been making ceramics since I was 12, I really got into it in graduate school," he said. "I probably think of myself as a potter above all else. Working on the wheel, working with surface, that transfers really well into the automotive world."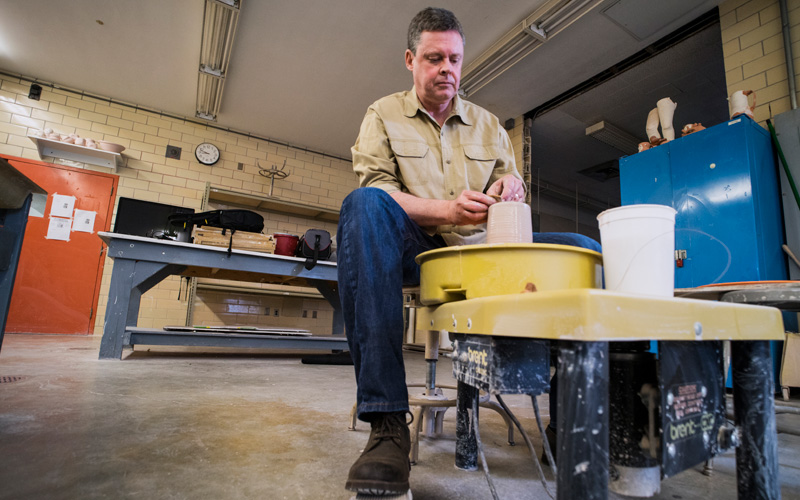 After earning his MFA, Robar taught ceramics at Oakland Community College and worked at CCS, Center for Creative Studies (now the College for Creative Studies), as a Studio Assistant. It was there where he was introduced to a chief sculptor at GM, who was working at CCS on a large sculpture project at the time. Robar immediately became interested in what GM was doing with automotive clay sculpting and applied for a job.
"I applied on a Wednesday, got a call on a Friday, and was hired the next week. It was the right place at the right time," he said.
That was 28 years ago. Since then, Robar has worked in Japan for a year and a half on one of the early international teams, where he worked with people from Germany, Korea, Thailand, Brazil, as well as the local hosts, on a truck project. More recently, he spent four years in São Paulo, Brazil, working with some of the people he met in Japan, and he was in Shanghai, China, for three years.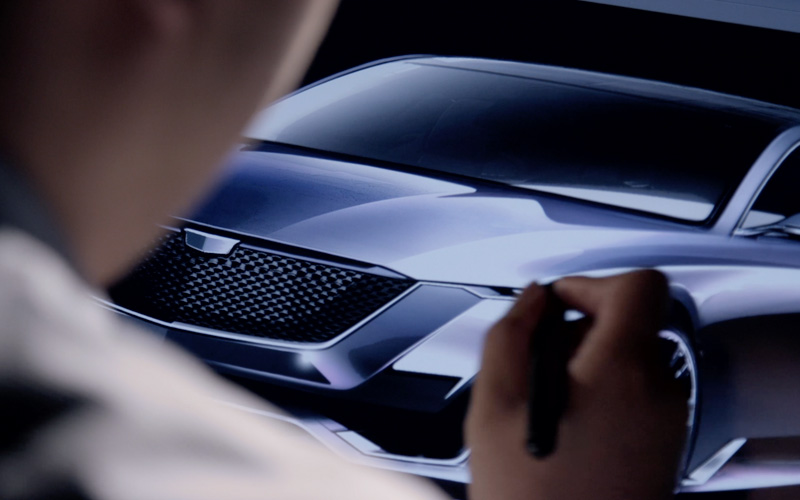 "The work we do for General Motors is creative and artistic," Robar said. "I was lucky enough to find a field where I could use my art in ways that I think are very productive and that enable me to do my art in my free time. Some artists don't think the corporate world may be a good place for them. In a place like a design studio, creative thought is really important in the problem-solving skills that artists have. We have a way of solving problems that's a little more practical."
"In a place like a design studio, creative thought is really important in the problem-solving skills that artists have. We have a way of solving problems that's a little more practical."